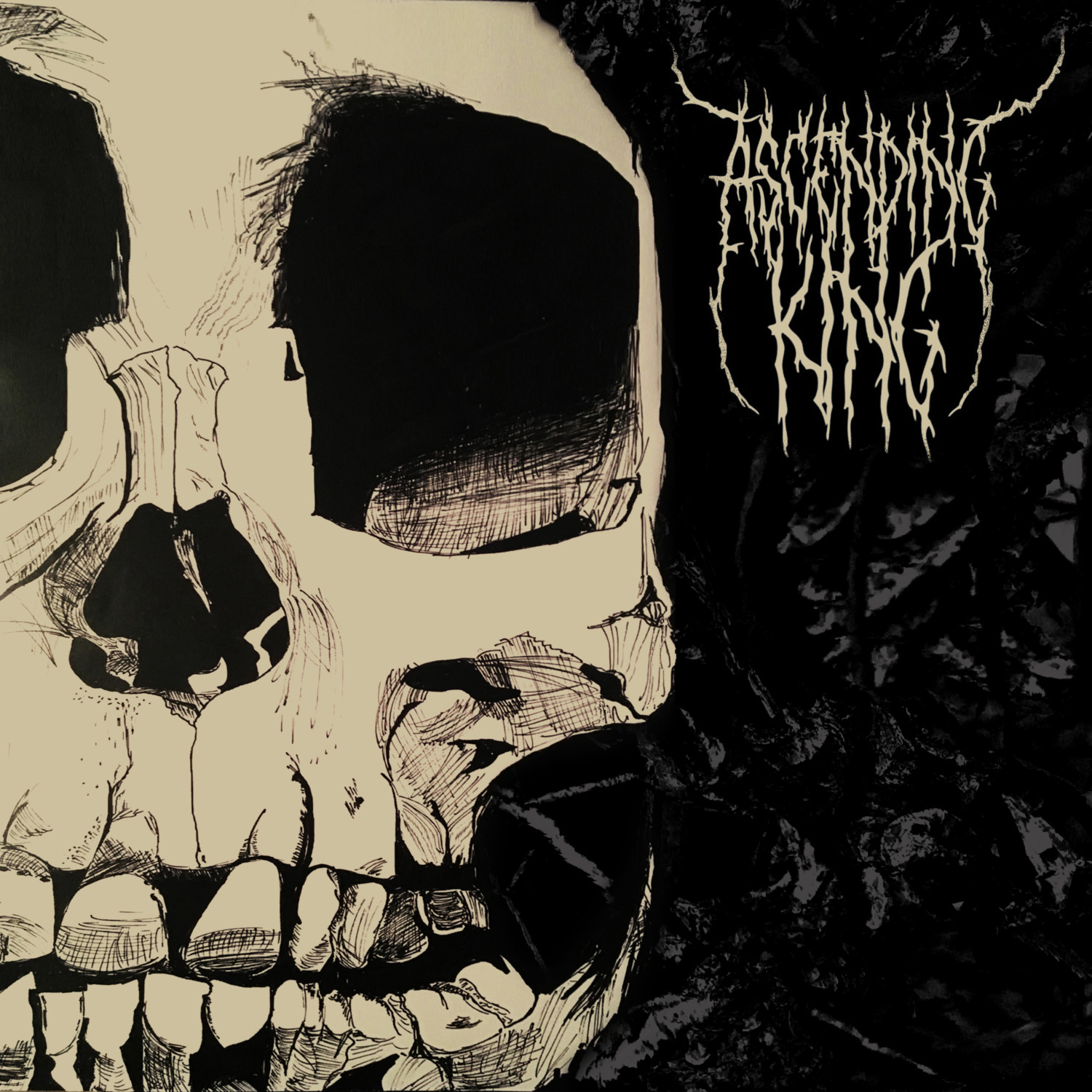 Ascending King is a one-man extreme metal project from Texas. Stylistically it's a straight-up 50/50 mix of raw black metal and funeral doom. What's strange about that mix is just how incredibly well it works here. Slower tempos overall and crushing heaviness reminiscent of sludge without the leftfield tendencies of that subgenre, but with occasional mid-paced blastbeats? Mid-paced blastbeats you say? That's an oxymoron! You're right, it certainly is, but there's no other way to describe certain sections of the aptly-named Funeral of the Species.
Really attentive listeners, and readers-of-liner-notes may recognize the name Ruah (Hebrew for 'spirit' or 'wind') as a temporary member of Elgibbor, filling in on guitar and BGVs on spot dates for the Polish legends. Where Ruah (born Aaron Kirby) started out in metalcore bands, absolutely none of that influence shows on Funeral. This is about a metallic as it gets.
Lyrically, the band leave it all on the line:
We make a stand for spiritual war,
And defend what keeps us from death,
We right behind a white robe and eyes of fire,
To de-construct the evil kingdom,
Bring me your morning star,
And I will show you the true light
From "Eternal Extinction of Apollyon"
As someone who has enjoyed heavy metal for over 30 years, it's often hard to surprise me or to hear something that sounds fresh, but Ascending King has accomplished just that. This is one of the best of the bunch from Nosral's burgeoning roster so far! The creativity of the music, uniqueness of the genre, and production that completely suits the music make for a perfect combination.